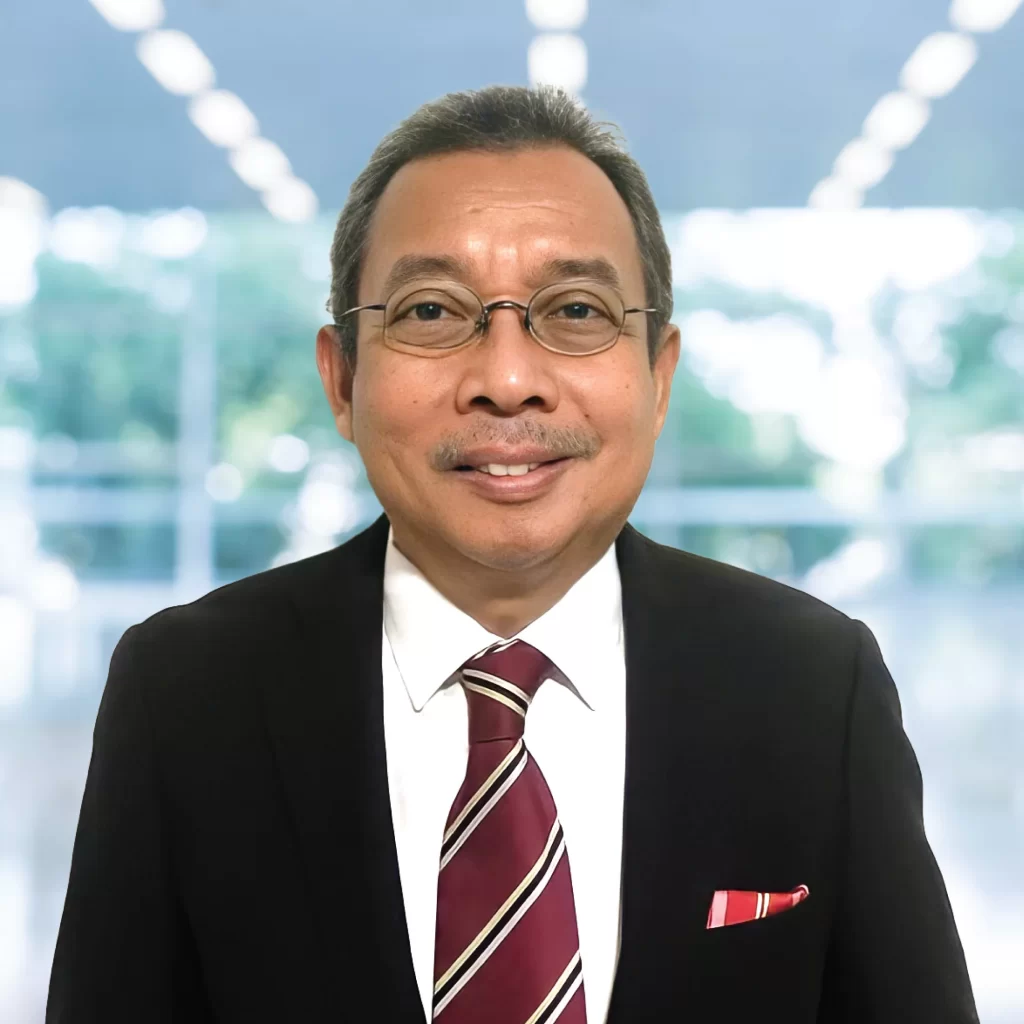 Sharifuddin Jasiman holds a Bachelor of Science in Physics and a Master of Science in Education from Portland State University. Upon returning from USA, he started his career as a lecturer at Maktab Rendah Sains Mara and Kolej Mara Banting. He helped in setting up the International Baccalaureate Program for MARA. In addition, he also successfully helped the College in developing and managing BAKA Project for Talented / Gifted Students sponsored by ADB. As such, Sharifuddin received an award for Khidmat Cemerlang by MARA for his contribution.
As a person who strongly believes in continuous self-development, he decided to join Celcom Academy to gain experience in Human Resources Management. In Celcom Academy, Sharifuddin established himself as a person who turned around the Academy. As a result of his vision, Celcom Academy Sdn Bhd managed to expand its training services to China, Singtel, Brunei and Africa. He also pioneered e-learning modules and the setting up of the infrastructure for the program with UPM.
Sharifuddin left Celcom Academy and joined Edaran Oto Indah Sdn Bhd (EOI), the Sole Distributor for Rover and Lada as General Manager. At EOI, he developed an integrated manpower planning for space frame technology for local automotive industry. He was also instrumental in setting up the Malaysian-French Institute (MFI) as a feeder for the automotive industry.
In 1999, he decided to venture on his own by establishing Finalspot Sdn Bhd focusing in Human Resource Management particularly on Human Capital Development. His unique success factor is his ability to develop practical methodology in talent selection process and training needs analysis.
He is well respected within academic institutions of higher learning for his insight and vision in nation building through human capital development. For that reason, he has been appointed to serve as an advisor to several universities namely University Malaysia Pahang, Multimedia University and UniKL.
His achievements include designing as well as implementing the selection methodology and Foundation Program for the Royal Malaysian Navy Submarine Training in France. He also helped to develop the Submarine Training Modules (non-technical) with a French Company (NAVFCO) for Royal Malaysian Navy.
Sharifuddin also extends his expertise in designing the Blueprint for the Agropreneur Program for Malaysian Agrifood Corporation Bhd (MAFC), a subsidiary of Khazanah Nasional Bhd. Through his effort, Finalspot has been engaged to manage the entire selection, recruitment and training of agropreneur participants.
His collective experience has allowed him to niche into developing distinct certifications (DC) for specialised fields and industries. As an example, the Certified Healthcare Facility Manager program in collaboration with International Islamic University Malaysia (IIUM) and has seen it being accepted by Ministry of Health (MoH) and Construction Industry Development Board (CIDB).