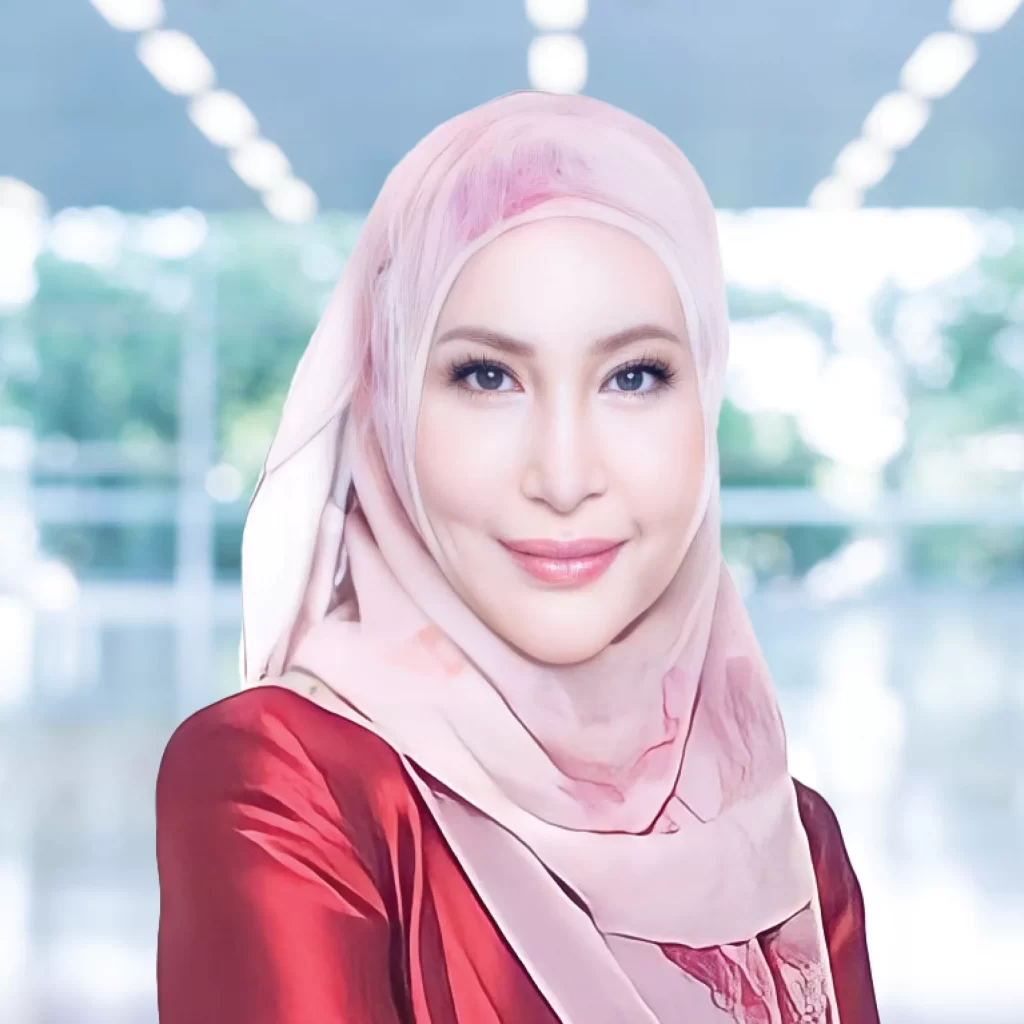 Norizah is an entrepreneur with a vast experience in Beauty Care. She started her corporate training career in 1996 when she was offered by Telekom Malaysia Berhad to conduct a personal grooming workshop. With her engaging persona and broad knowledge, she has become a much sought-after speaker by event organisers and training providers.
A graduate in Masters of Science in International Business Management with Distinction from University of East London UK, and a firm believer in continuous learning, Norizah continuously enhances her knowledge by attending beauty related courses as well as other professional courses within the country as well as abroad.
Norizah is an accredited trainer with PSMB.  As an independent professional trainer, she specializes in Corporate Image, Professional Grooming and Dining Etiquette in addition to Beauty Care. Guided by her many years of experience in those fields, Norizah delivers her training in an easy-to-understand approach using real-life examples that are relevant to her audience.
Norizah also holds a Diploma in Management Studies from UTM, Bachelor of Arts (Honors) in Business Management from University of Derby UK, Diploma in Certified Body and Facial Beauty Treatment at The Beauty Training Centre Kuala Lumpur, and she's a certified Beauty Therapist from Institute Kemahiran Belia Negara (IKBN).
Her training experience includes conducting Corporate Image and Business Etiquette seminars and workshops in local colleges, universities, private companies and the government sectors all over Malaysia, Singapore and Brunei. She has also made presentations in seminars organised by local organisations such as the "Ketokohan Wanita Islam" held in Sri Aman, Sarawak.  Norizah has appeared as a guest speaker in TV9's "Saffiya", RTM's "Selamat Pagi Malaysia" and contributed articles to a few local newspapers and magazines.
Her enthusiastic and easy-to-understand presentations have earned her positive feedback from her audiences and clients. Some of the organisations that have benefited from her in-house training are IBM, Guardian Pharmacy, Tenaga Nasional, Petronas, Securities Commission Malaysia, Pusat Latihan Telekom Malaysia, Nadiputra, PTPTN, Yayasan Bank Rakyat, BSN, Public Bank, CIMB, Etika Insurance, Monash University, UiTM, UMT, Puspanita, JKR, Kementerian Sumber Asli, Kementerian Pembangunan Wanita and Kementerian Pengajian Tinggi.