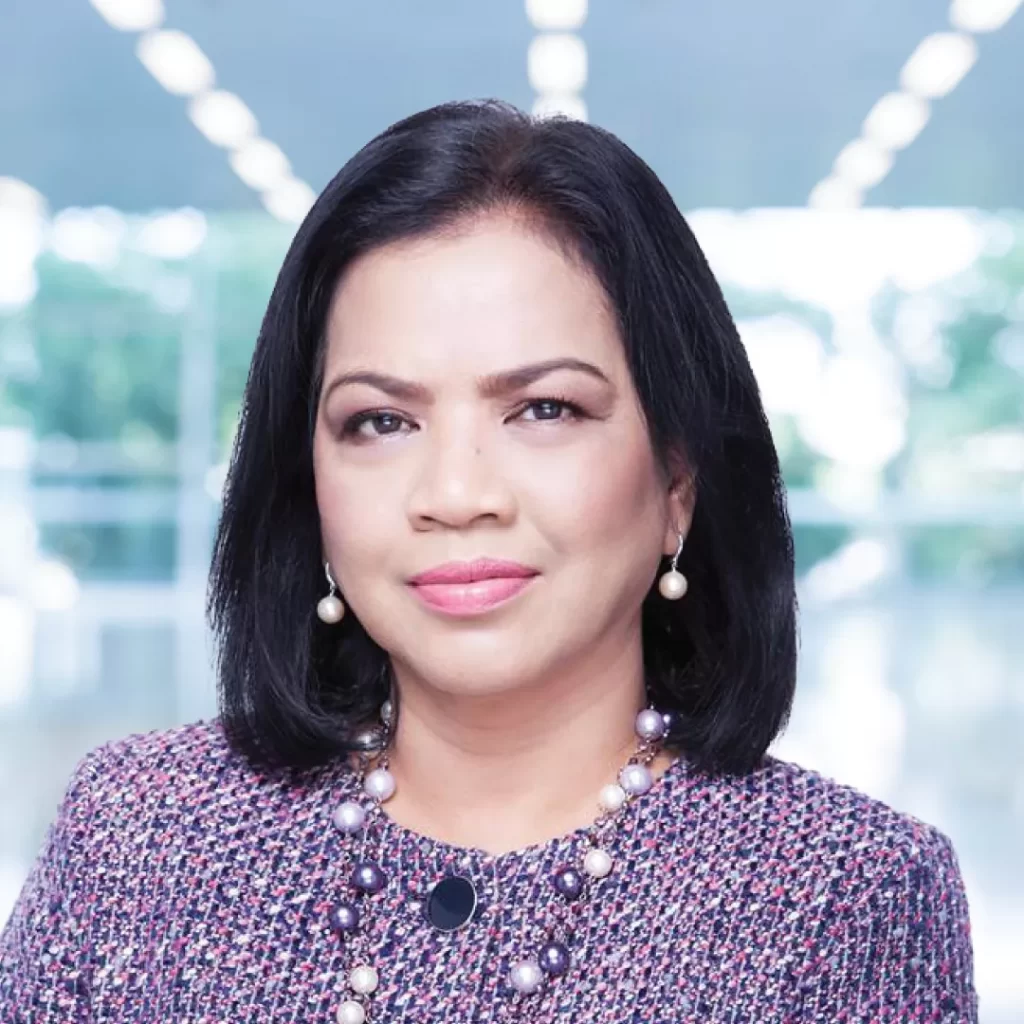 She has been an independent corporate training consultant since 1993. She has a unique background in management, finance and banking. The past twenty-two years she has conducted training in management development, communication and the art of presentation; which has earned her excellent feedback from participants due to her fun and engaging training style.
Hamidah pursued I.C.S.A. in ITM (1980-1984) where she was offered a scholarship by the former BBMB. She then worked for more than eight years in operations and training with the Bank. It was during this time that she obtained a Certificate in Training & Development (ITD, U.K.) and attended the Diploma course in Training Management. She also attended the consultancy programme "Loyalty Management" in Oslo, Norway where she learned about strategies on creating a customer loyalty culture. Hamidah is a PSMB/HRDF-recognised trainer.
Her training experience includes conducting numerous public seminars in areas of Communication, Peak Performance and Customer Service. She has also conducted many in-house programmes for multinational companies (eg. IBM, Panasonic, HSBC), Malaysian companies, higher learning institutions/universities as well as government agencies in Malaysia and Brunei.
Hamidah's forte is in personal skills which include Customer Service, Communication, Coaching & Counseling and Train-the-Trainer. Hamidah has also appeared on RTM's "Selamat Pagi Malaysia" to speak on topics like Personal Change and Communication Skills. A firm believer in continuous improvement (kaizen), Hamidah regularly attends courses to enhance her knowledge and skills as a professional trainer.
Throughout her years in training, Hamidah has taught audiences from different levels in the Organisational structure and of different generations. Her audiences come from diverse backgrounds – factory environment (Panasonic), uniformed agencies (PDRM, security guards) and high-profile financial institutions. Hamidah has also had the opportunity to train young audiences such as students from Monash University and Sunway University College.
As a former exchange student herself, Hamidah is a regular speaker at AFS training events where she teaches cross-cultural adaptation skills to the foreign students and has made a presentation in Dunedin, New Zealand.