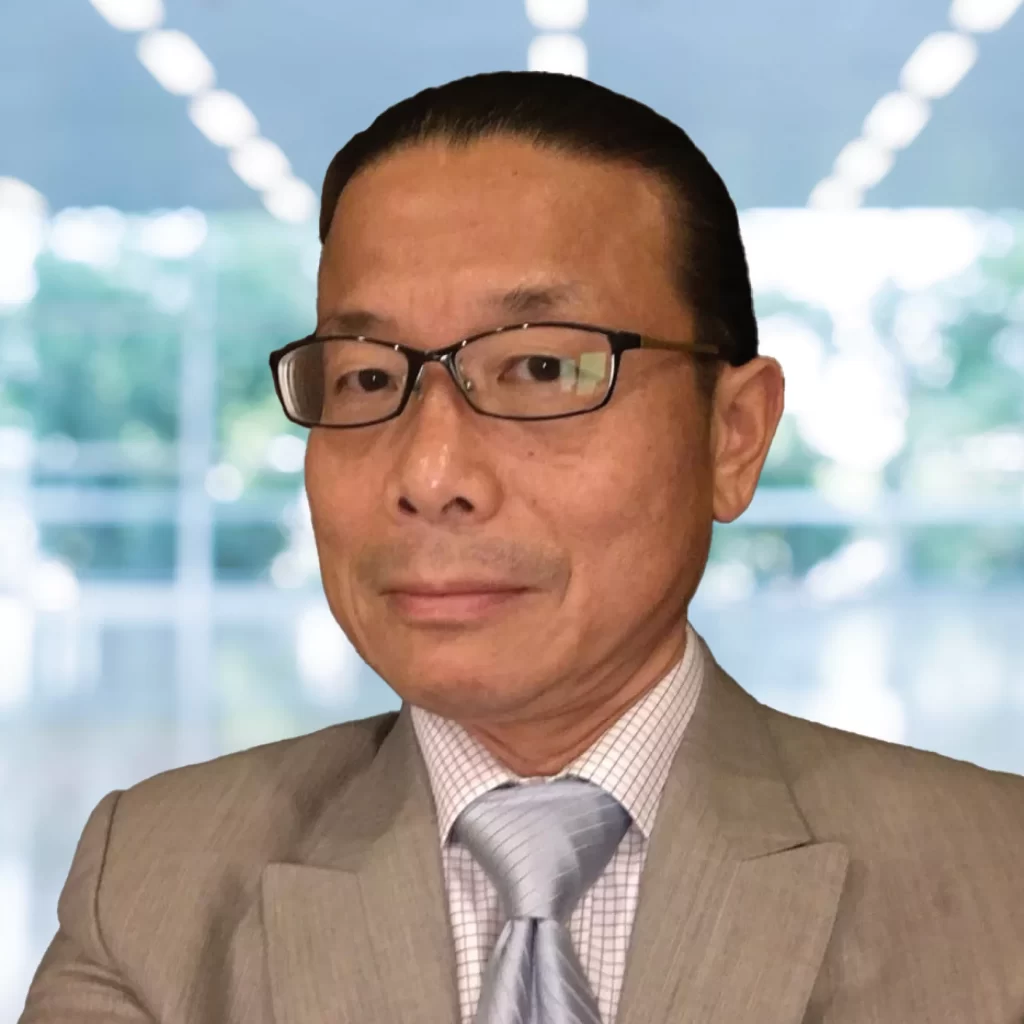 Thomas Tao was born in Taiwan, went to the United States to pursue graduate study in 1985. Tom, a technology strategist, commands solid understandings of semiconductor, communication, energy conservation, and solar photovoltaic technologies, with deep appreciation of business dynamics of perspective industries.
Tom completed his PhD in Physics under the guidance of Professor Theodore E. Madey at Rutgers University in 1994. The subject of the thesis is about interactions of molecules with metal surfaces and the associated phenomenological model. During this academic career, Tom had extensive joint projects with Brookhaven National Laboratory (Department of Energy, US), Sandia National Laboratory (Department of Defense, US), Bell Lab (Murray Hills of AT&T), and North Carolina State University on Chemistry, Physics, and Materials Science aspects of surfaces, including semiconductor dielectric materials. Tom has authored and co-authored 20 articles in referred scientific journals.
After turned down a two-year full scholarship from National Science Council (US) in 1997, Tom turned his attention to IC industry. From 1997 to 2007, Tom worked with several fabless IC design start-up companies focusing on communication IC products. Tom has helped four fabless start-ups become successful through either IPO or acquisition. For example, Entropic Communications Inc., IPO at Nasdaq, focuses on HDTV distributions. Starting from 2003, Tom started his own consulting services on business planning and technical implementations to help communication fabless IC start-ups to get off ground.
In 2007, Tom started working on energy conservation and efficiency improvement in industry. On applications of inorganic aqueous solution (IA) heat pipe technology to energy conservation in industry, Tom has been collaborating with Prof. Ivan Catton of UCLA, in conjunction with Hamilton Sundstrand, in applying IA heat pipes to heat transfer problems in space. In the meantime, Tom has been working with Malaysia industry to improve boiler efficiency with recuperator made of IA heat pipes. Tom also works on photovoltaic solar power generation in collaboration with Solaris, a subsidiary of Foxconn.